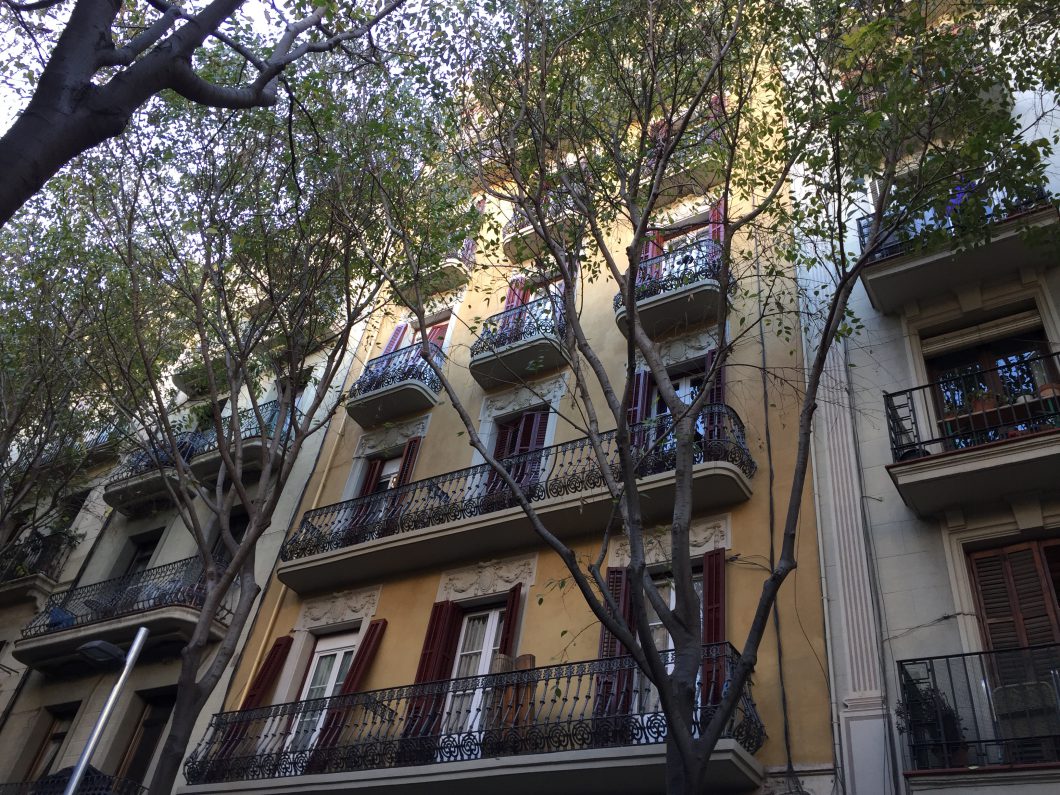 Sold
Open House: sold
Piso en Venta en Poble Sec
Català:
En immillorable situació, en ple Barri de Poble Sec, es troba aquesta interessant habitatge a la venda.
Es tracta d'un habitatge de 67m2 construïts, distribuït en tres (3) dormitoris, 2 dobles i una individual, exteriors amb entrada de llum natural.
El segueix, la cuina amb sortida a balcó i galeria, que dóna pas a zona de safareig i màquines.
A peu de cuina, es troba el saló menjador on destaca el terra de mosaic hidràulic, i amplis finestrals amb estupenda entrada de llum natural.
Disposa d'un bany amb plató de dutxa.
Destacar de l'habitatge l'entrada de llum natural i sol, es troba a la 4a planta de finca rehabilitada règia amb detalls d'elements originals en vestíbul i façana.
Excel·lent comunicació de metro i autobusos, a metres d'Av. Paral·lel, i amb tota mena de serveis.
English:
In unbeatable location, in the neighborhood of Poble Sec, is this interesting flat for sale.
It is an apartment of 67m2 built, distributed in three (3) bedrooms, 2 double and one single, exterior with natural light.
It follows, the kitchen with access to balcony and gallery, which gives way to laundry area and machines.
Near of the kitchen, there is the dining room where the hydraulic mosaic floor stands out, and large windows with great natural light.
It has a bathroom with shower set.
Highlighting the entrance of natural light and sun, is located on the 4th floor of the restored royal building with details of original elements in the lobby and façade.
Excellent communication of underground and buses, a few meters from Parallel Ave., and with all kinds of services.
Spanish
En inmejorable situación, en pleno Barrio de Poble Sec, se encuentra esta interesante vivienda a la venta.
Se trata de una vivienda de 67m2 construidos, distribuido en tres (3) dormitorios, 2 dobles y una individual, exteriores con entrada de luz natural.
Le sigue, la cocina con salida a balcón y galería, que da paso a zona de lavadero y máquinas.
A pie de cocina, se encuentra el salón comedor donde destaca el suelo de mosaico hidráulico, y amplios ventanales con estupenda entrada de luz natural.
Dispone de un baño con plató de ducha.
Destacar de la vivienda, su doble fachada, a calle y patio de manzanas, la entrada de luz natural y sol, se encuentra en la 4ª planta de finca regia rehabilitada, con detalles de elementos originales en vestíbulo y fachada.
Excelente comunicación de metro y autobuses, a metros de Av. Paralelo, y con todo tipo de servicios.
| | |
| --- | --- |
| Address: | Margarit Poble Sec |
| City: | Barcelona |
| State: | Barcelona |
| Floors: | 5º real |
| Square Feet: | 67 m2 |
| Bedrooms: | 2 |
| Bathrooms: | 1 |
| Half Bathrooms: | 1 |
| | |
| --- | --- |
| Property Type: | Residencial |
| Heat/Cool: | Calefacción Individual Gas Natural |
| Location: | Poble Sec Barcelona |
| Utilities: | Finca con Ascensor |